With the continued uncertainty in the markets and financial system, the U.S. Mint Silver Eagle sales for the last quarter of 2020 are forecasted to triple compared to the same period last year. Already, sales of Silver Eagles so far in October have surpassed the total during the entire fourth quarter of 2019… three months!
The U.S. Mint just updated its sale figures on Monday to show the total for October was 2,460,000 compared to only 1,110,500 during October 2019. And, we still have another week and a half remaining in the month. Total Silver Eagle sales for Oct-Dec 2019 were 1,573,000.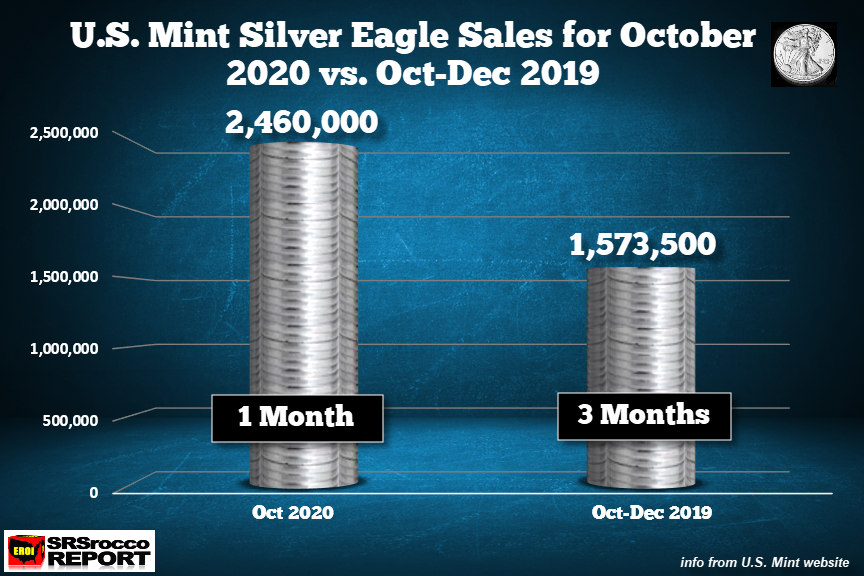 I believe Silver Eagle sales for October may reach 3 million, or double the same month last year. However, assuming another 3 million being sold in November and December would put the total for the last quarter at approximately 6 million Silver Eagles. December isn't such a hot month for Silver Eagle sales as the U.S. Mint curtails production to set up for the new 2021 coins. But, if we see some crazy things happening in the market if the Presidential Election turns out to be a mess, we could see significant sales in December.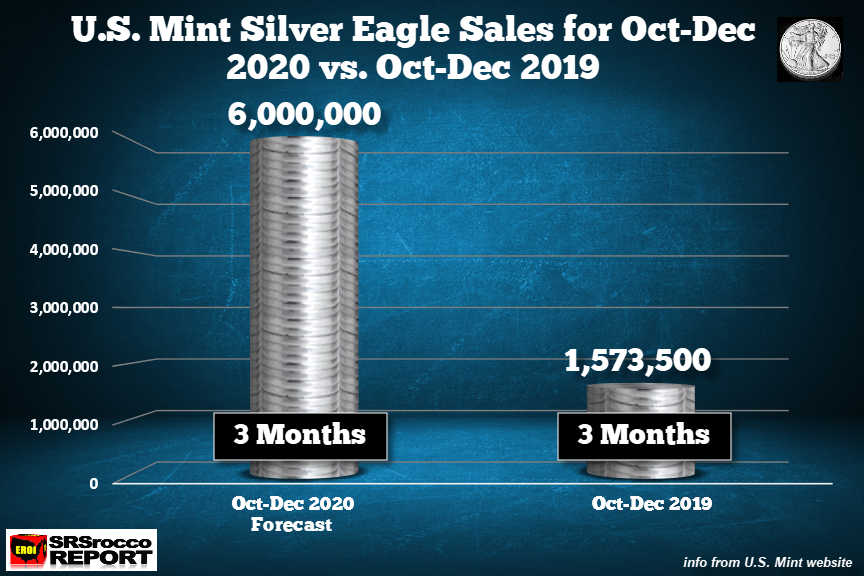 So, my forecast would be approximately 3 million Silver Eagles sold during October, 2 million in November, and 1 million in December. Total sales for the quarter could be higher, especially if there is increased uncertainty and volatility in the markets.
The situation in the Silver Market is changing rapidly. Regular investors have moved into silver more than ever this year. If the world experiences another massive amount of silver investment demand next year as we have had this year, the silver price could reach its All-Time High of $50.
About the author