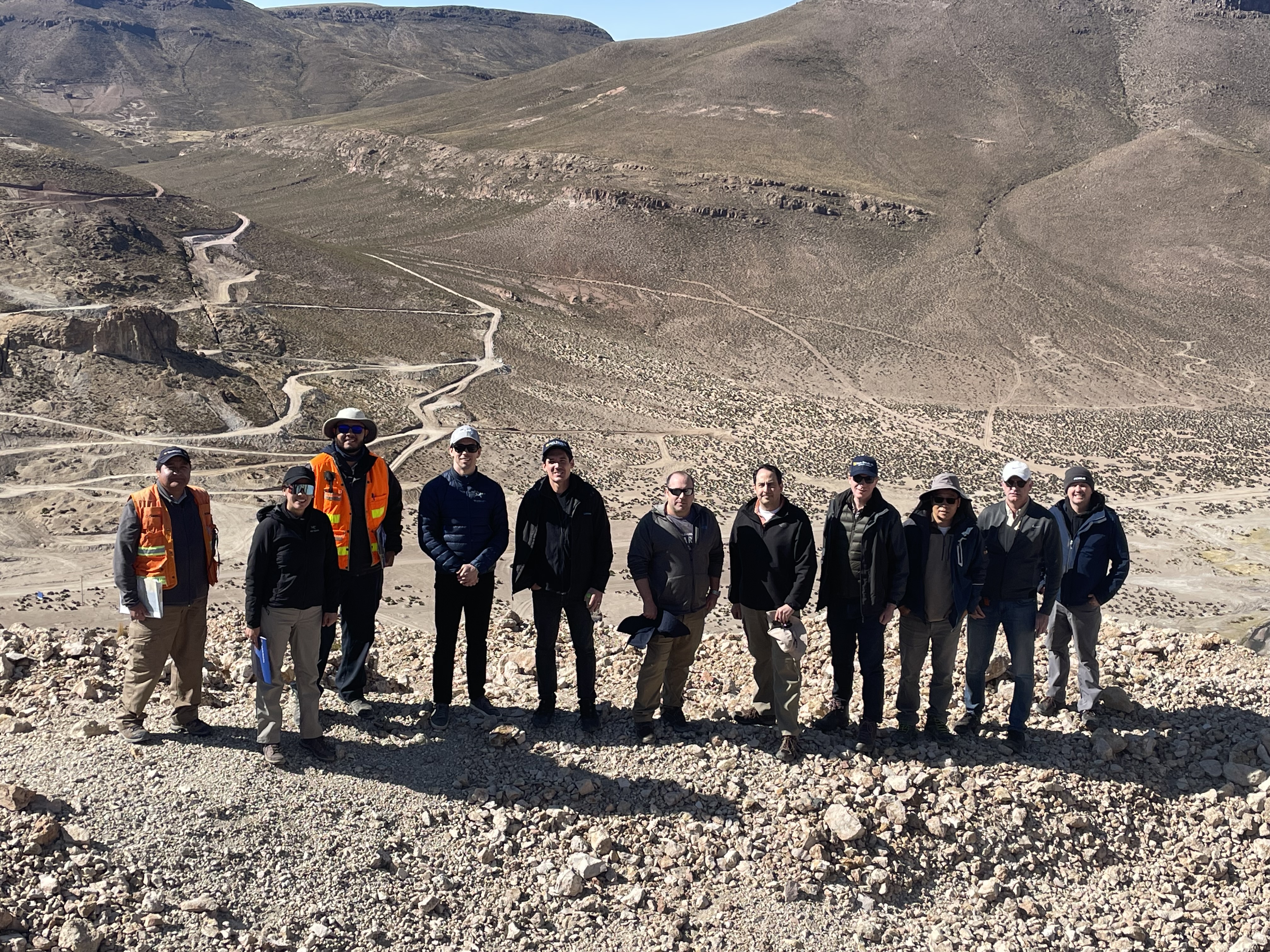 New Pacific's Carangas Project in Oruro, Bolivia.
It may be a young company, but New Pacific Minerals is well on its way to becoming a key player in the mining world. The Vancouver-based junior holds a trifecta of discoveries in Bolivia that are so strong in their mineralization, it is almost impossible to determine which will take first place in the hearts and minds of management and investors.
New Pacific (TSX: NUAG; NYSE-A: NEWP) was founded by serial mining entrepreneur Dr. Rui Feng in 2017. Dr. Feng is the founder and CEO of Silvercorp (TSX: SVM; NYSE-A: SVM), one of the most profitable Canadian mining companies. New Pacific is following the footsteps of its big brother – its initial market valuation was US$25 million, and just six years later, its market capitalization is around US$405 million (as of May 11, 2023).
Over the next two years, New Pacific Metals' three stellar projects will move through the development pipeline.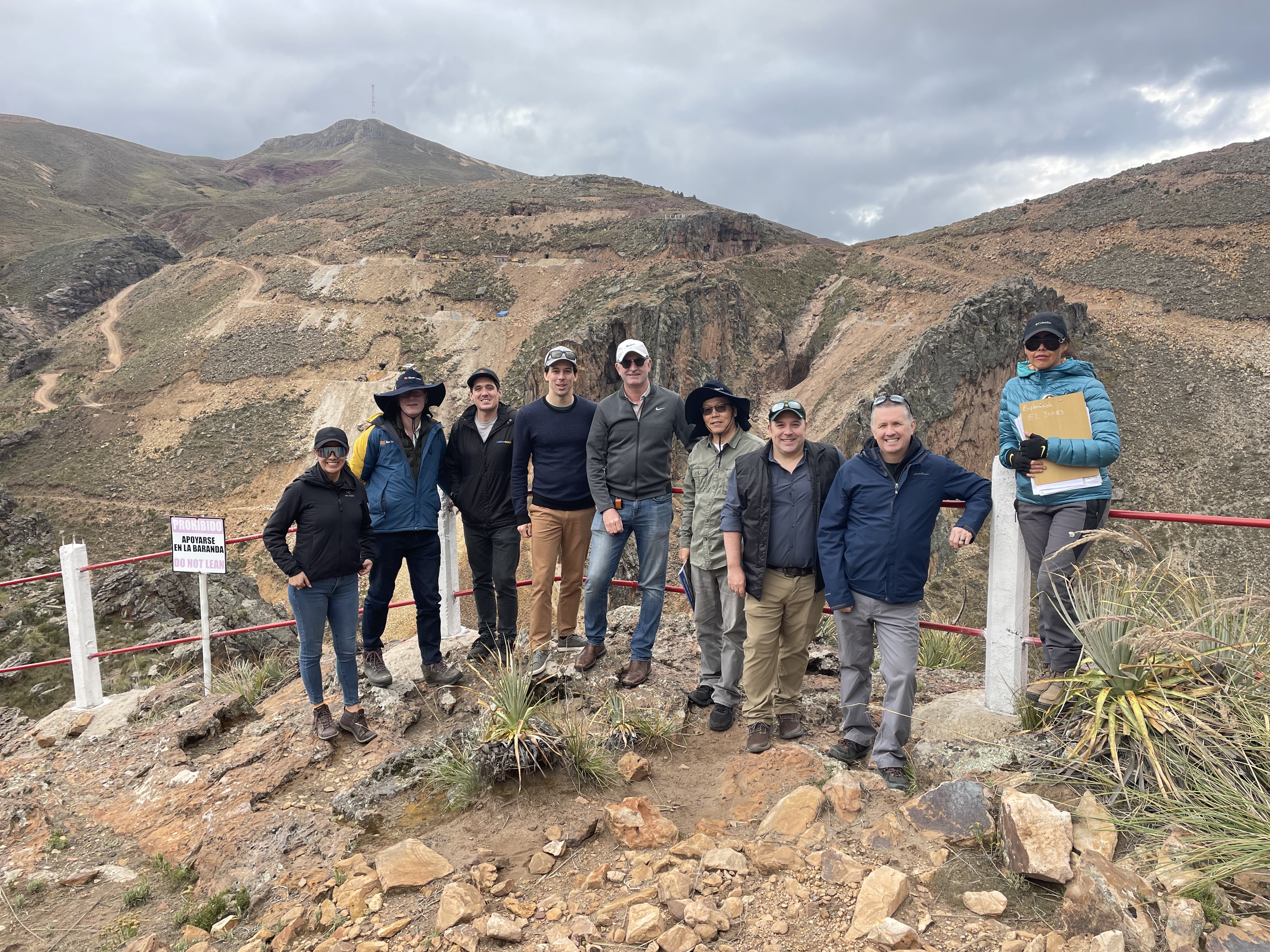 Flagship project Silver Sand is furthest along, and so naturally has grabbed investors' attention. A preliminary economic assessment (PEA) delivered in January of this year, expects a production of 171 million ounces of payable silver that is so close to the surface, open-pit mining will be able to recover the mineral. It has been called the most momentous silver discovery in Bolivia in 30 years, and one of the most significant finds of the precious metal globally in the last decade.
Incredibly, the vast project may soon be overshadowed by the second New Pacific discovery, Carangas. Drill results initially revealed an extensive silver horizon, but with hindsight this drilling was only scratching the surface. More recently, a thick gold zone beneath this silver horizon was discovered at depth. Dr. Feng recently escorted several mining analysts to Bolivia to see the project. Arriving on paved roads under crystal blue skies, the analysts commented on the easy access. Though they praised the potential of Silver Sand, it was Carangas that really captured their attention.
"Our site visit confirms our view that Carangas offers significant resource potential, enough to eclipse Silver Sand's in-situ metal inventory," says Chris Thompson of PI Financial. He adds that Carangas "is under-appreciated by the market." In other words, it is a great opportunity for investors.
New Pacific Vice President of Exploration Alex Zhang exudes enthusiasm as he discusses the project.
"Welcome to Bolivia!" he says with a grin during a conversation via Zoom. Zhang is excited by the speed at which the resource estimate is moving. Reports on what is under the ground at Carangas arrive daily at his office in La Paz, and the full resource estimate will likely be ready as early as mid-summer 2023.
"It's fast," he says. "Very fast. That's because those of us here on the ground aren't promoters; we're workers. And everyone is working hard."
Zhang is clearly a fan of his part-time home (he lives in Vancouver, Canada, when he is not in La Paz), talking about the friendly people, walking the streets near his apartment to buy groceries, and always feeling safe.
Zhang admits Carangas is currently the project that intrigues him the most, but it may eventually be displaced by yet another recent New Pacific discovery – Silverstrike. The third exploration site gets barely a whisper in market reviews of the company – for now. That will likely change soon as initial drill results revealed a 200-metre-thick, near-surface oxidized gold zone.
There is little question that New Pacific is undervalued given their three projects, and the backing from international power houses in the mining industry such as Silvercorp and Pan American Silver. Silvercorp owns 28.8 percent of New Pacific shares and has an established track record of creating shareholder value through operational excellence and savvy investment decisions.
Analyst Chris Thompson gives New Pacific a "buy" rating, with a target share price of $6.00 CAD. It currently hovers around $3.38 CAD. Still, Zhang acknowledges the investment market is a little jittery, because the projects are in Bolivia.
Recent reports from The Economist suggest the country is on the edge of an economic crisis due to a shortage of American dollars and the collapse of the country's gas industry.
But there is a silver lining to the current state of affairs.
As banks limit how much money people can take out of their accounts, the political leaders know they must embrace foreign investment, because that is what will bring them out of their current financial woes. Bolivia has a regulatory framework for mining that is very straightforward and clear, issued by the government to welcome fresh investments to stabilize the country's situation before the 2025 presidential elections.
"They need foreign currency, U.S. dollars," says Zhang. "We have had lots of talks with government agencies at different levels. I believe that if you spend money here, and bring employment here, you are welcomed by the Bolivian people and the government."
New Pacific is already creating jobs. Eighty percent of the workforce on the ground at the three projects is Bolivian. The 700-year history of silver mining in the country means there are plenty of trained professionals – engineers, geologists, equipment operators, etc. – ready to work.
Zhang suggests investors not shy away from putting their money into Bolivia, but rather see the vast potential of the country. Bolivia is known for its massive lithium fields, along with silver. Both minerals are essential to the all-important green-energy revolution.
The New Pacific team points out that there is no other junior mining company with three projects of this calibre, all in the development phase.
Zhang has this to say to anyone harbouring doubts: "You have to be open to the entire world. You can't isolate yourself, or your investment opportunities – and we have found some amazing properties in Bolivia."
To read more information on New Pacific's projects, please visit: www.newpacificmetals.com
Legal Notice / Disclaimer: This document is not and should not be construed as an offer to sell or the solicitation of an offer to purchase or subscribe for any investment. SilverSeek.com, have based this document on information obtained from sources it believes to be reliable but which it has not independently verified; SilverSeek.com makes no guarantee, representation or warranty and accepts no responsibility or liability as to its accuracy or completeness. Expressions of opinion are those of SilverSeek.com only and are subject to change without notice. SilverSeek.com assume no warranty, liability or guarantee for the current relevance, correctness or completeness of any information provided within this Report and will not be held liable for the consequence of reliance upon any opinion or statement contained herein or any omission. Furthermore, we assume no liability for any direct or indirect loss or damage or, in particular, for lost profit, which you may incur as a result of the use and existence of the information, provided within this Report.
Additional Disclosure: The owner, editor, writer and publisher and their associates are not responsible for errors or omissions. The author of this report is not a registered financial advisor. Readers should not view this material as offering investment related advice. Authors have taken precautions to ensure accuracy of information provided. Information collected and presented are from what is perceived as reliable sources, but since the information source(s) are beyond our control, no representation or guarantee is made that it is complete or accurate. The reader accepts information on the condition that errors or omissions shall not be made the basis for any claim, demand or cause for action. Past results are not necessarily indicative of future results. Any statements non-factual in nature constitute only current opinions, which are subject to change. The information presented in stock reports are not a specific buy or sell recommendation and is presented solely for informational purposes only. The author/publisher may or may not have a position in the securities and/or options relating thereto, & may make purchases and/or sales of these securities relating thereto from time to time in the open market or otherwise outside of the trading timeframe listed above. Nothing contained herein constitutes a representation by the publisher, nor a solicitation for the purchase or sale of securities & therefore information, nor opinions expressed, shall be construed as a solicitation to buy or sell any stock, futures or options contract mentioned herein. The companies mentioned herein may be sponsor of SilverSeek.com. Investors are advised to obtain the advice of a qualified financial & investment advisor before entering any financial transaction
About the author