Live from Zurich, I speak with the Vice-President of Exploration for Southern Silver Exploration, Robert Macdonald, about one of the largest and highest grade (undeveloped) Silver Projects in the world.
Located in a very good location in Durango, in a well-established silver mining district, Southern Silver boasts a huge 350 MILLION Silver Equivalent Ounces (140M Silver equiv. indicated and 210M in the inferred category) at its Cerro Las Minitas project.
In early 2024, the company will announce an improved and updated P.E.A. The prior preliminary economic assessment for Cerro Las Minitas projected an after tax NPV5% of US$349M and IRR of 17.9%.
To learn more, please visit https://southernsilverexploration.com/
Please note, employees at GoldSeek and SilverSeek are long-term shareholders in Southern Silver Exploration.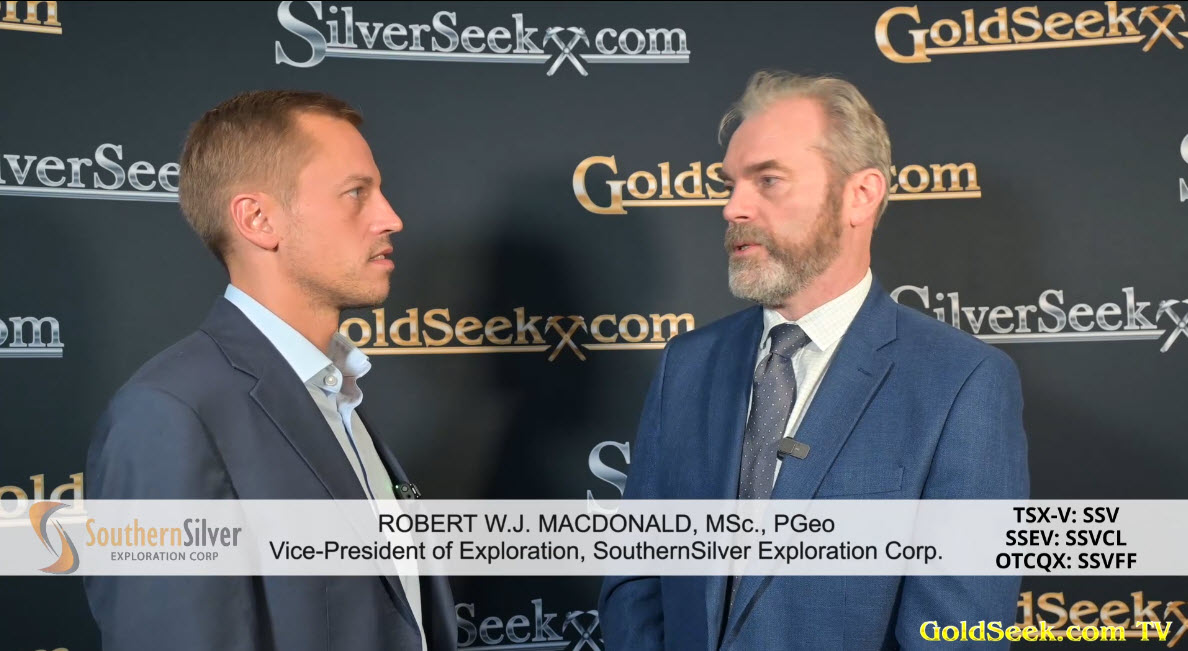 About the author