In a sector where large gold and silver discoveries have been scarce over the past decade, New Pacific Metals is emerging as an exception to the trend.
New Pacific's principal attention-grabbing project is the enormous 171-million-ounce silver discovery at the company's Silver Sand project. Not only is it earmarked to become one of the world's largest silver mines, but it's also considered one of the most significant silver discoveries of the past decade, as confirmed by Silver Sand's January PEA.
Yet, as crucial as the Silver Sand project is to New Pacific Metals' valuation, another exciting find is coming to the fore. Their Carangas silver-gold project appears to be on the brink of a larger discovery, with a maiden mineral resource estimate slated for Q3. What's particularly intriguing about Carangas is its vast silver deposit coupled with an emerging gold zone discovery below, believed by analysts to potentially outshine Silver Sand's in-situ metal inventory.
Recently, three analysts have cast their professional eyes over the company's prospects, providing a compelling perspective on its unique value.
Following a recent site tour, Chris Thompson of PI Financial commended the Carangas project, deeming it "under-appreciated by the market." He argued that the market has yet to fully appreciate its value, placing a C$6.00 share price target on New Pacific Metals, nearly 90% higher than the current trading value. Thompson envisions Carangas as having the potential to overshadow its older sibling, Silver Sand, urging investors to closely monitor its evolution from an advanced exploration to a development stage project.
Echoing this sentiment, Gabriel Gonzalez of Echelon Capital Markets, fresh from his site visit, expressed a robust enthusiasm for the Carangas project. Gonzalez sees it shaping up to become a world-class silver-gold mine, with a forthcoming resource estimate expected in Q3 2023, potentially outlining a resource exceeding 200M tonnes, thereby outpacing even the company's flagship Silver Sand project.
A third analyst to review these projects, Roth Capital Partners, reiterated a previous Buy-rating on New Pacific Metals, tagging a US$4.75 (CAD$6.35) share price target. They share a common belief that the imminent Mineral Resource Estimate will elevate Carangas to a "world-class asset" status, serving as "a significant positive catalyst in the coming months." Roth's estimates predict "an initial resource of at least 100 million ounces of silver and 1.3 million ounces of gold."
New Pacific Metals is advancing three exceptional projects. Their third discovery at Silverstrike, though currently under the market radar, adds even another layer of value to the company's thrilling project portfolio.
The consensus among these three analysts is clear: New Pacific Metals, with its world-class projects, has yet to be fully appreciated by the market, indicating a promising upward trajectory. The share price targets given by the analysts far exceed the company's current trading value, pointing towards impending milestones as potential catalysts for revaluation.
To learn more about New Pacific Metals, please visit https://www.newpacificmetals.com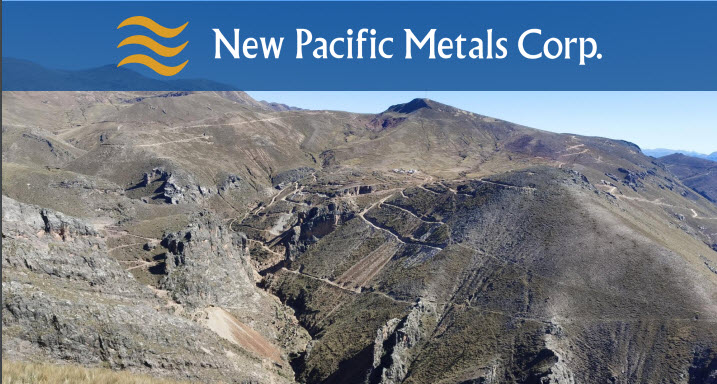 About the author