Silver has made impressive gains over the past week which resulted from its breaking out at last from the giant Double Bottom base pattern that started to form as far back as 2013, so it's been a long wait for silver investors for this to happen. Over the past week it has done exactly as predicted in the "breakout Souvenir article" posted on the site on the 22nd, running quickly at the strong resistance at the underside of the 2010 – 2013 top area, as we can see on its latest 13-year chart below, on which we can also see that volume hit an all-time record, which we take as a warning of temporary exhaustion, especially given the type of candle that formed yesterday, which we will proceed to look at lower down the page on the latest 6-month chart.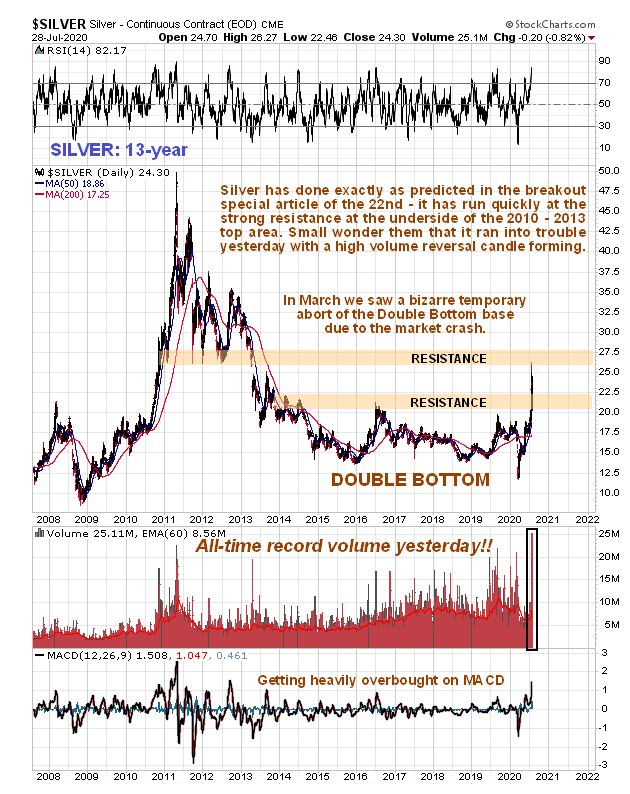 On the latest 6-month chart we see that silver has celebrated breaking free of the resistance at the top of the base pattern shown on the 13-year chart above by advancing swiftly in recent days, but yesterday's further gains in the early trade saw it slam into a wall of overhanging supply at the underside of its 2010 – 2013 top area, which drove it back down again before the bulls gave it another go, so that in the end, after a major tug-of-war, it ended little changed on the day. However the high wave candle that this action on heavy volume left behind is symptomatic of a exhaustion and means that silver has likely put in a temporary high here. So we can now expect it to react back or consolidate for a while before it takes on and succeeds in overcoming this strong resistance.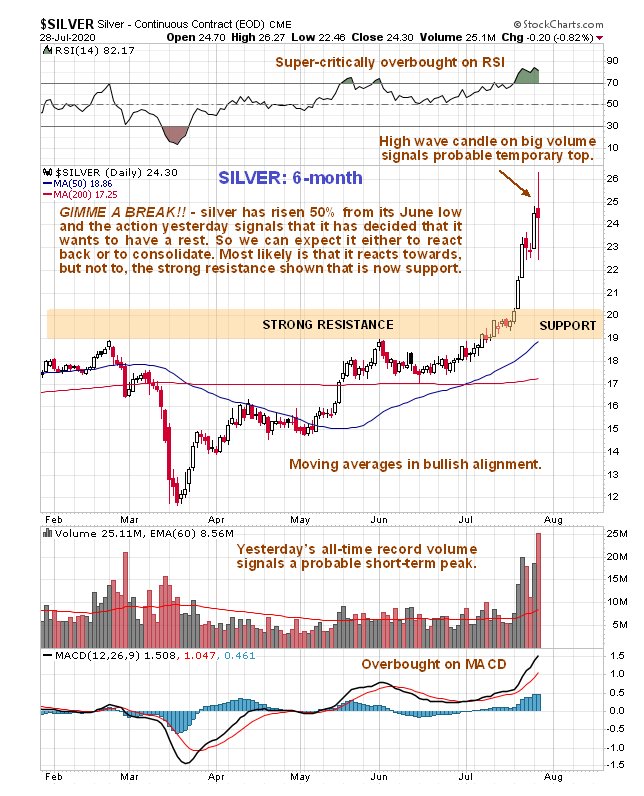 This is therefore thought to be a good juncture for traders to take some money off the table, especially in stocks that have risen a lot in recent weeks, like Coeur Mining and Hecla Mining that we bought as part of our Silver Stocks Preliminary Big Shopping List back in May. The examples shown below, Couer Mining and Hecla Mining, are up 50% and 60% respectively since we bought them in May…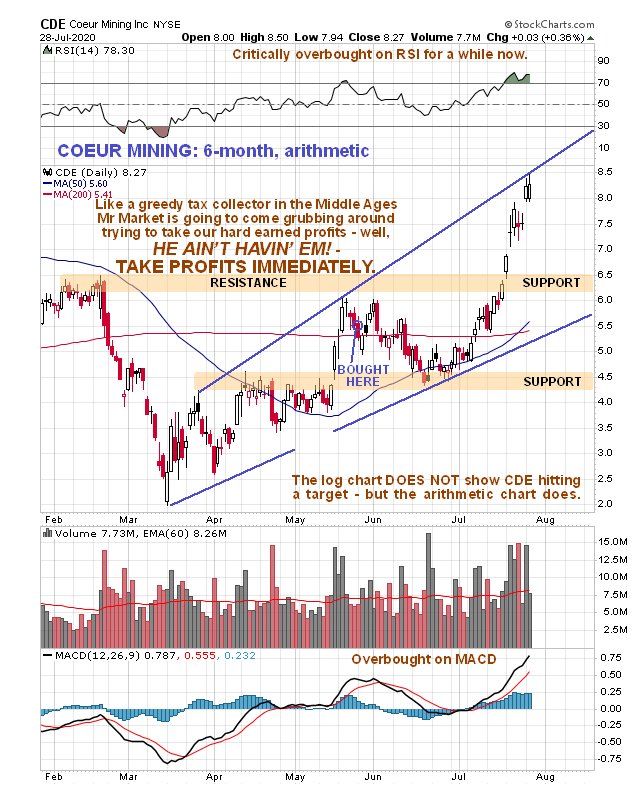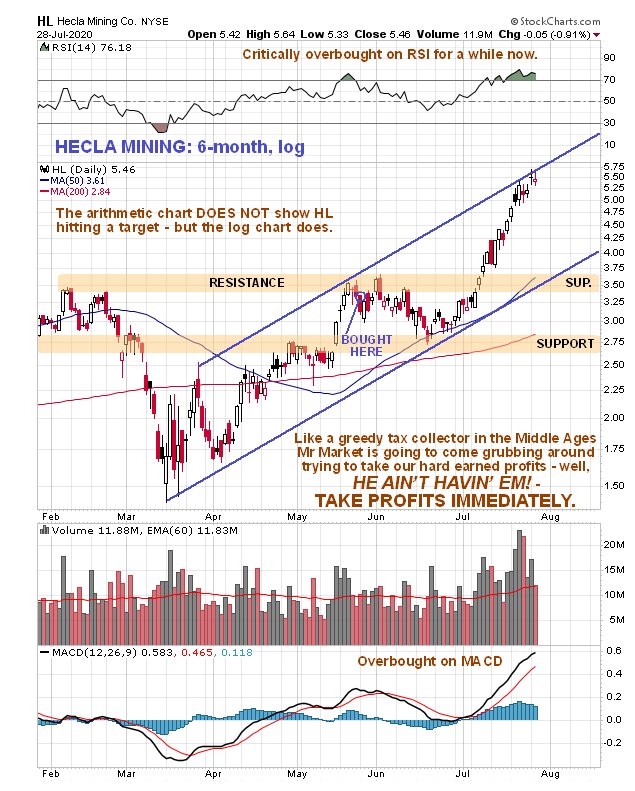 Observe how in the case of Coeur, the arithmetic chart gives the target, while in the case of Hecla, the log chart gives the target. That's we sometimes alternate the use of arithmetic and log charts.
Finally, it must be pointed out that THE LONGER-TERM OUTLOOK FOR SILVER COULD NOT BE MORE POSITIVE. We are only looking for a short-term correction / consolidation here.
End of update.

Posted at 9.00 am EDT on 29th July 20.
About the author