Like gold, silver has been in a corrective downtrend following its peak early in September, and it looks like it has further to run before its done, partly of course because we have a downside target for gold in the $1360 - $1400 area before it turns up.

The last COT chart suggests that further losses are on the cards for the near-term. Commercial short positions are still high and ideally these will need to moderate before another significant uptrend can develop…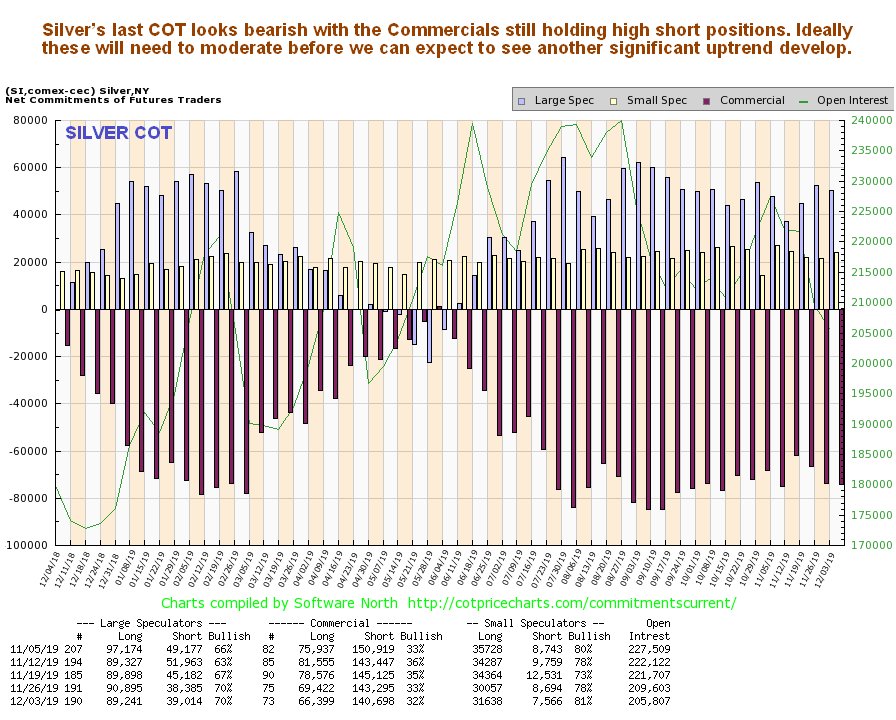 The 10-year chart, like that for gold, presents a positive picture, While weaker than gold in the recent past of course, this chart shows silver rallying off the second low of a giant Double Bottom on strong volume in the Summer, which is bullish. before reacting back. This reaction should present another good opportunity to load up on silver investments before the next major upleg starts.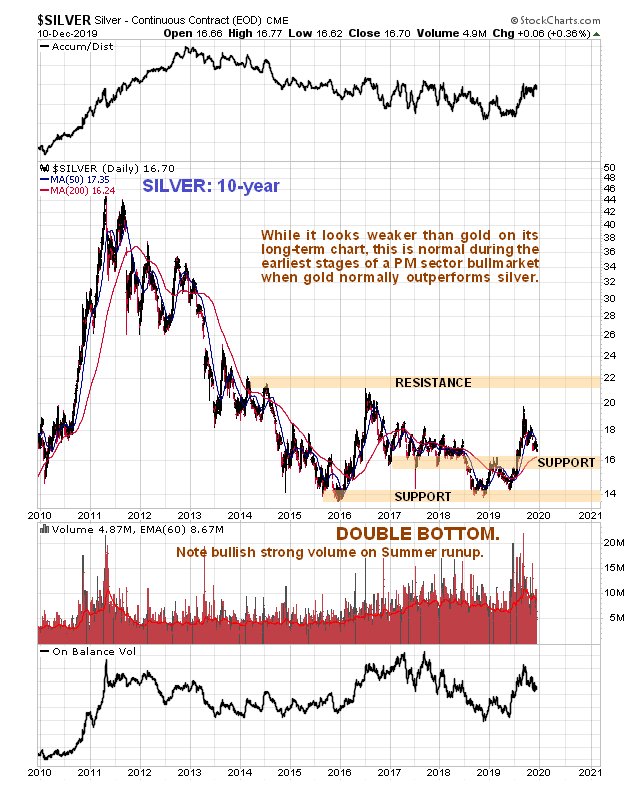 Clive Maund