The charts for silver look nowhere near as strong as those for gold, but that is normal for this stage in the cycle, as at the start of major sector bullmarkets investors tend to be cautious and conservative and favor gold over silver. Before going any further note that many of the observations made in the parallel Gold Market update, particularly regarding the dollar and Precious Metals stocks, apply equally to silver so there is no need to repeat them here, which is why the Silver Market update tends to be a lot shorter than the Gold Market update.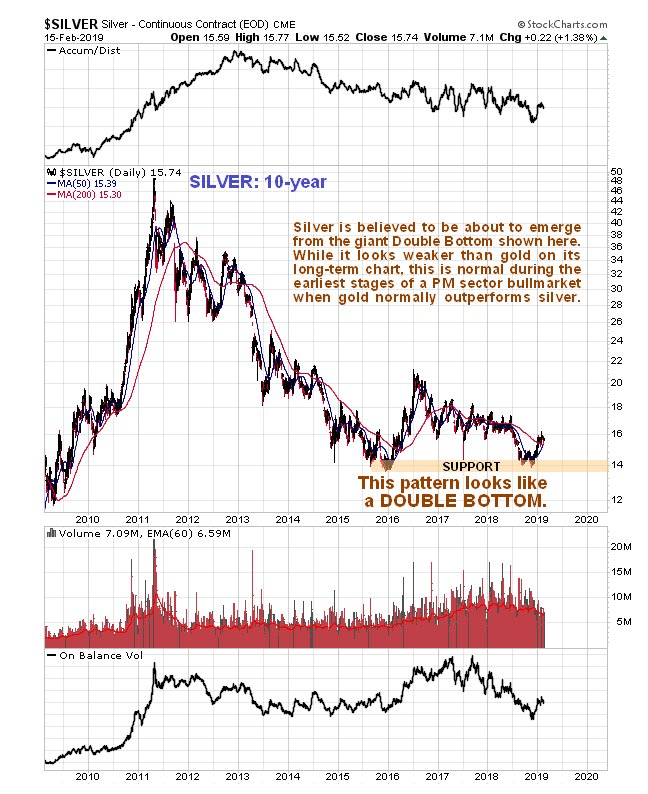 The shorter-term 6-month chart looks more similar to that for gold with the same kind of parabolic slingshot move building. Within this curved uptrend it has tracked sideways since early January, which has allowed its earlier overbought condition to almost fully unwind and the rising 50-day moving average and parabolic uptrend to come into play, setting silver up for another upleg imminently, which is made more likely by the dollar looking set to drop soon, as we saw in the Gold Market update. We have just seen a bullish cross of the moving averages, which helps.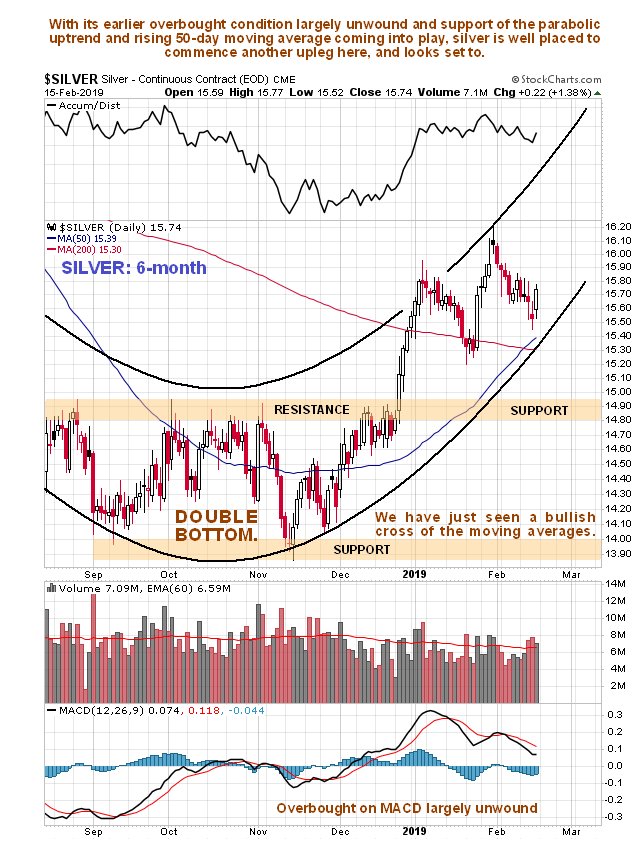 As with gold, no recent COT charts are available due to the disruption caused by the US government shutdown.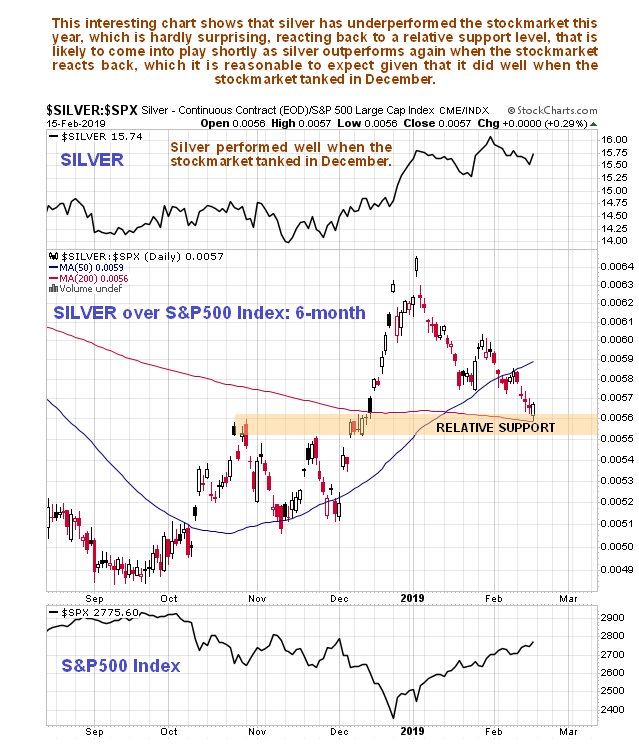 End of update.