Silver is now regarded as the best value hard asset around, and it really doesn't matter in the long-term whether J P Morgan and the other banks try to suppress the price or not, because like gold it has intrinsic value and in the situation of high inflation that we are moving into and that has already started, when most asset prices are surging it is illogical to think that silver won't do likewise. If they insist on trying to sit on it all that will happen is that the physical market will break completely from the paper market will be increasingly perceived as absurd. We should therefore take advantage of its current relatively very low price to accumulate silver investments across the board.
Like gold, silver put in a reversal at key support last week, which is more obvious on the weekly chart that filters out "noise". On its chart we can see a significant hammer candle at support, although it is not as dramatic as the one in gold. On the 3-year weekly chart we can see the reversal candle at support and how it is clearly at a very good entry point here, especially as moving averages remain in bullish alignment which makes it highly likely that the pattern that has been forming for the past year is a consolidation that will be followed by another big upleg and probably soon, obviously made more likely by mounting inflation. While a risk-off pan selloff would obviously cause it to breach the support and crater, this doesn't look likely soon for reasons mentioned in the parallel Gold Market update.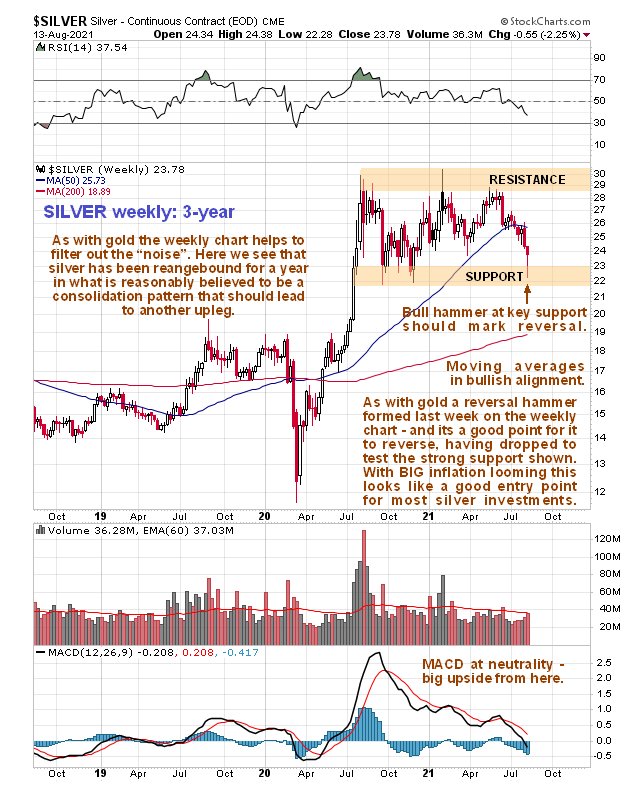 Silver's latest COT chart is also more conducive to another major upleg developing soon than it has been for at least a year. On it we can see that Commercial short positions and Large Spec long positions are at their lowest levels for at least a year, which means that interest in silver has waned, which often precedes a new upleg.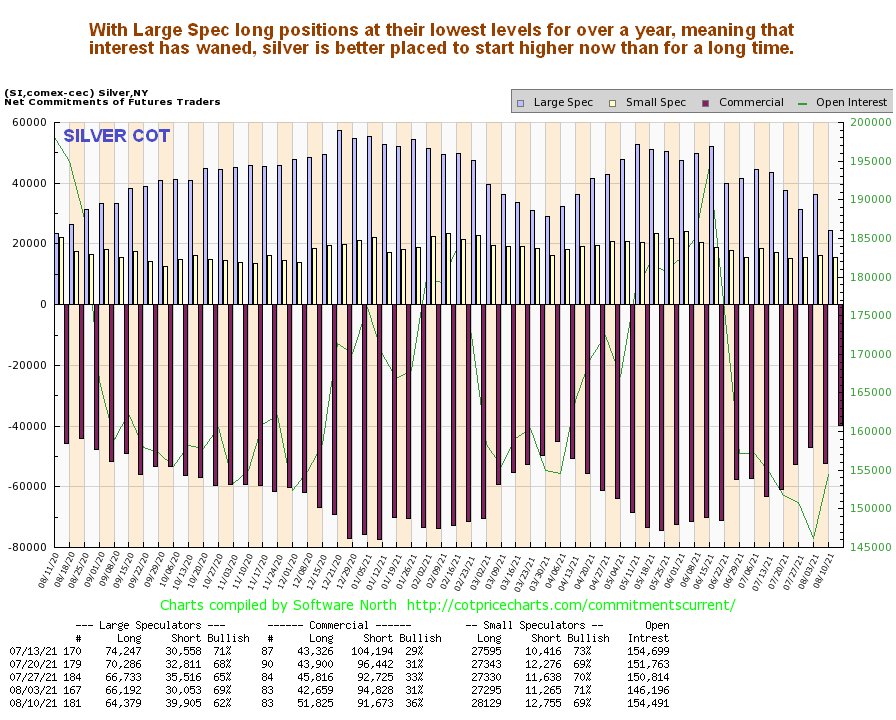 End of update.
About the author