Silver just topped out at the resistance at a line of peaks and looks set to react back at least to the support shown on the 13-month chart, and could easily drop further if that fails.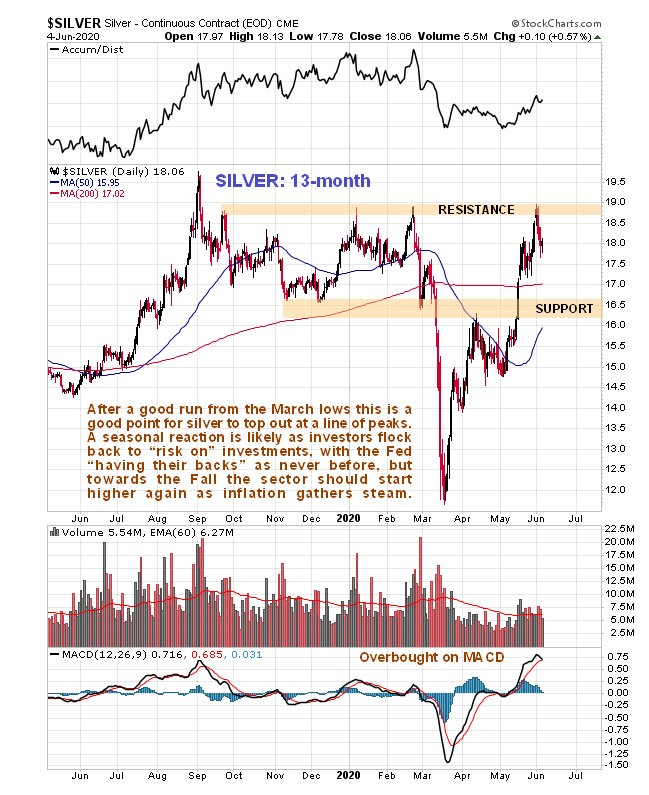 One silver stock that actually has a strong chart overall that we bought a few weeks ago, Kooteney Silver, hit a trendline target as we can see on its 13-month chart and could get dragged down significantly with most other stocks in the sector. So it is thought better to take out now modest profits in this immediately and then wait for the chance to buy it back when the sector correction is thought to have run its course.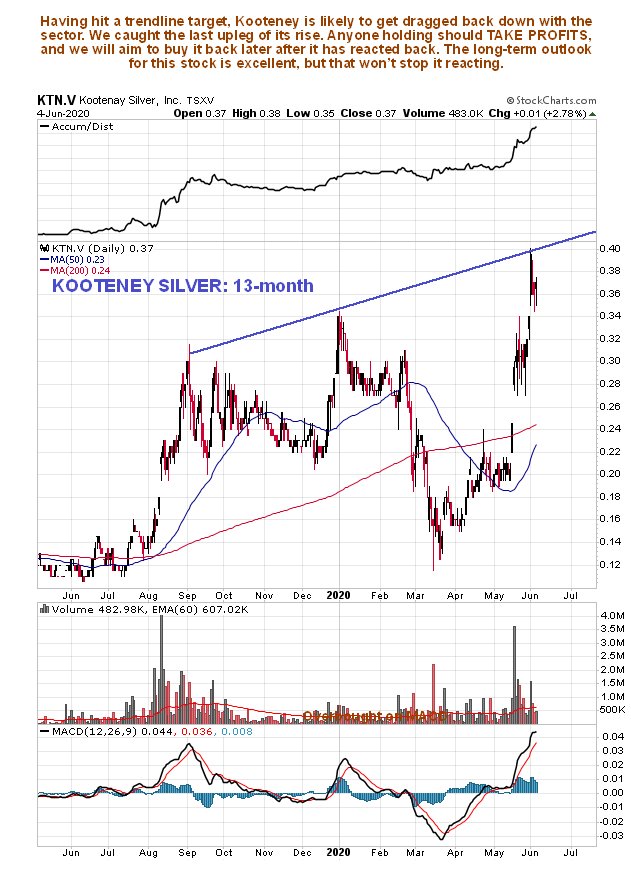 The conclusion is that the correct tactics with respect to the Precious Metals sector are to either step aside, or hedge with either leveraged inverse ETFs such as DUST, or better still Puts in say GLD and GDX, or a combination of the two. The corrective pahse will probably be over by early August.
READ THE FULL UPDATE (GOLD, GDX, GDXJ)
About the author