Investing in a country with a history of animosity towards foreign investment is a risk most companies would not take. However, one company is laying the groundwork that could be a model for future investment by the mining industry.
Drill results are the tip of the iceberg in mine development, a press release with a nice intercept betrays the complex work it took to deliver them, even more so in Bolivia.
New Pacific Metals (TSX-V: NUAG) (US OTC: NUPMF) released results from its 55,000-metre drill program on its Silver Sand Project, in Bolivia about 25 kilometers from the historic mines of Potosi. 
The property is one of the earliest discoveries, before the discovery of Cerro Rico in the mid-1500's, made by Spanish Colonials.
The drill results hit mineralization in 190 out of 195 drill holes with a headline intercept of 99.91 meters grading 244 g/t Ag.  
These results did not come overnight but are the product of strong relationships in Bolivia and an experienced management team and shareholder support.  It could attract the interest of its shareholders to take over the project. 
Pan American Silver (TSX: PAAS) became a shareholder of the company acquiring 16% of the company and the right to appoint a director to the board. In addition, Silvercorp Metals (TSX: SVM) owns 27.9% and Rui Feng owns another 7.5% of the company, which equals to 51.8% insider ownership (fully diluted).
Recently, New Pacific secured a Mining Production Contract (MPC) with the Bolivian government and the stated-owned mining enterprise Corporación Minera de Bolivia (Comibol) for its Silver Sand Project; a unique agreement for a nation noted for its leftist policies and animosity towards foreign investment.
Gordon Neal, President of New Pacific said, "The MPC is a first of its kind agreement between a public resource company and the Bolivian government.  I commend the Minister of Mines and Metallurgy and the President of Comibol for committed focus to complete this transaction.  It is a benchmark achievement that shows that Bolivia is open to foreign investment."
The MPC with COMIBOL, gives the company exploration and mining rights over an area covering approximately 57 sq. kilometers, surrounding the Silver Sand project.
These types of agreements do not come easily in a nation skeptical of foreign investment and gives an edge for New Pacific and its team to explore and develop its in-country assets.
"It's steady ahead now for New Pacific," Neal stated. "We are cashed up. We are going to keep drilling and I suspect that we're going to put out a resource by early next year."
The company has a cash position of $35,212,000 CAD, no debt, and has planned a further 55,000 meters of drilling to complete on the Silver Sand property. If the last batch results indicate anything, there is more good news to come.
Despite its past, Bolivia presents significant opportunities for discovery and investors that have deep industry experience.  The world is watching and Silver Sand could be Bolivia's next silver mine.
New Pacific Metals Corp. trades on the TSX Venture Exchange under the symbol "NUAG" and "NUPMF" in the U.S on the OTC market.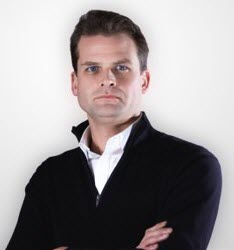 Nicholas LePan
Senior Mining Reporter at SilverSeek.com
Nicholas LePan has been following the metal markets for over a decade as a marketing manager at Stockwatch.com and writer at GoldSeek.com and Visual Capitalist. 
Legal Notice / Disclaimer: This document is not and should not be construed as an offer to sell or the solicitation of an offer to purchase or subscribe for any investment. GoldSeek.com, have based this document on information obtained from sources it believes to be reliable but which it has not independently verified; GoldSeek.com makes no guarantee, representation or warranty and accepts no responsibility or liability as to its accuracy or completeness. Expressions of opinion are those of GoldSeek.com only and are subject to change without notice. GoldSeek.com assume no warranty, liability or guarantee for the current relevance, correctness or completeness of any information provided within this Report and will not be held liable for the consequence of reliance upon any opinion or statement contained herein or any omission. Furthermore, we assume no liability for any direct or indirect loss or damage or, in particular, for lost profit, which you may incur as a result of the use and existence of the information, provided within this Report.
Additional Disclosure: The owner, editor, writer and publisher and their associates are not responsible for errors or omissions. The author of this report is not a registered financial advisor. Readers should not view this material as offering investment related advice. Authors have taken precautions to ensure accuracy of information provided. Information collected and presented are from what is perceived as reliable sources, but since the information source(s) are beyond our control, no representation or guarantee is made that it is complete or accurate. The reader accepts information on the condition that errors or omissions shall not be made the basis for any claim, demand or cause for action. Past results are not necessarily indicative of future results. Any statements non-factual in nature constitute only current opinions, which are subject to change. The information presented in stock reports are not a specific buy or sell recommendation and is presented solely for informational purposes only. The author/publisher may or may not have a position in the securities and/or options relating thereto, & may make purchases and/or sales of these securities relating thereto from time to time in the open market or otherwise outside of the trading timeframe listed above. Nothing contained herein constitutes a representation by the publisher, nor a solicitation for the purchase or sale of securities & therefore information, nor opinions expressed, shall be construed as a solicitation to buy or sell any stock, futures or options contract mentioned herein. The companies mentioned herein may be sponsor of GoldSeek.com. Investors are advised to obtain the advice of a qualified financial & investment advisor before entering any financial transaction.