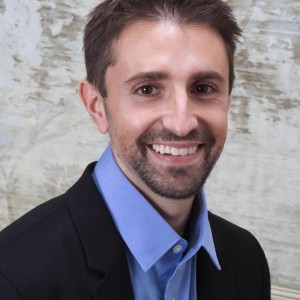 By Chris Marchese
Chief Mining Analyst at GoldSeek & SilverSeek















Shares Outstanding:   160.2m (Basic), 164.5m (Fully Diluted)

52 Week High-Low:    $4.59-$2.39

(2/05/2020)

 
Fortuna Silver, one of the stalwarts amongst primary silver producers is now in the transition phase from deriving roughly and equal amount of revenue from both silver and gold. Like so many primary silver producers over the last decade, the dearth of primary silver deposits (that which derives more than 65% of total revenue from silver) basically forced Fortuna to look at gold and gold development projects as the best way to grow.
    It is also beneficial for silver miners to derive a fair proportion of total revenue from gold especially for times like this, which we've been experiencing over the past 5+yrs (current gold-to-silver Ratio (GSR) in excess of 87:1, well above the historic average over the last 10,20…100+ years). Fortuna's search for growth via precious metals output came immediately following the optimization at its high-grade 3ktpd primary silver mine, San Jose, culminating in the acquisition of Goldrock Mines in mid-2016. This acquisition was to obtain the Lindero Gold project in Salta, Argentina and will serve as Fortuna's growth engine in 2020 and 2021. Lindero was an ideal target as it is a moderately sized gold deposit (large enough to materially increase silver or gold equivalent output but not so large that the capital requirements were untenable.
    Fortuna is an increasingly diverse company producing both key precious metals from several assets in multiple countries (Mexico, Peru, and Argentina). Once Lindero is up running at design capacity, it will produce material quantities of both gold and silver, again ideally positioned as both gold and silver are in the early innings of a bull market. Fortuna has two flagship assets in a large silver mine at San Jose and a moderately sized gold mine at Lindero plus a nice, smaller complementary silver and base metals operation at Caylloma.
    Fortuna has kept a strong balance sheet, even with capital cost over-runs at Lindero. As of the end of Q3, it has over $70m in cash and a $150m credit facility, of which $110m has been drawn upon. As Lindero ramps up to commercial production and once it is achieved, Fortuna will become a free cash flow machine, especially if the silver price manages to reach $20-$22/oz. Fortuna has also managed not to dilute shareholders needlessly in the lean 
    Most importantly, Fortuna has the people necessary to thrive, which has been illustrated over the last 14 or so years, starting small with the Caylloma mine then developing and optimizing the San Jose mine and more recently acquiring, developing and bringing the Lindero mine into production. Management has been very meticulous and has built the company slowly but surely keeping in mind shareholder value, that is, not diluting when the cost of equity was high and acquiring the Lindero gold project near the bottom of the market.
Assets: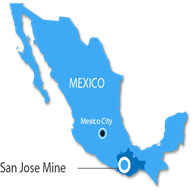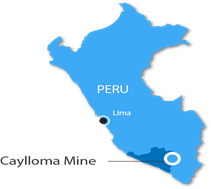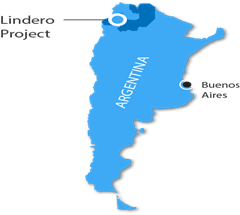 San Jose (Producing, Oaxaca, Mexico): This high-grade, low sulphidation epithermal deposit has, over time, become a sizeable silver operation and has allowed Fortuna to increase its cash position every quarter, something that can't be said for most in the silver industry over from 2013-2016. San Jose, Fortuna's flagship silver asset, has been producing 7-8m oz. Ag and 45-50k+ oz. Au annually over recent years. This has become a more mature mining operation and there has been continued exploration success such that it has been able to maintain a five to six-year mine life, which will continue to be the goal on a forward basis. Part of the reason Fortuna has not been able to increase resources more aggressively is because it has rather limited surface access. For valuation purposes (Net Asset Value), we will use a mine life that is more realistic and in our view conservative, giving San Jose a 7yr mine life. Fortuna will continue spend roughly $5-$10m annually on exploration at San Jose.
San Jose is a very profitable production center despite suppressed silver prices due to a combination of its scale and all-in sustaining costs (AISC) per silver-equivalent oz. (roughly 11.70m AgEq oz. in 2019) remains low at $8.30-$10.20/oz. (Est) for 2019. San Jose will become an absolute cash cow at $22-$25/oz. Ag and current gold prices. There is an on-going dispute regarding a 3.0% royalty which covers approx. 25% of the current reserve base. This royalty was created before the change in mining laws in the 1980's, after which point any royalties could be purchased or transferred through a bidding process. But in the case of this royalty, it was via a direct sale. Fortuna, supported by legal opinions from three independent law firms, has previously advised the Mexican mining authorities that it is of the view that no royalty is payable. In 2018, Fortuna initiated administrative and legal proceedings against the Direccion General de Minas (DGM) to remove reference to the royalty on the title register.
Fortuna is now trying to get clarity from the mining minister and has 60-days to resolve this or it will have to pay the holder (Mexican Geological Service "SGM) $30m. We think this claim is weak, but anything can happen when dealing with governments. Further, the holder of the royalty has no way to accurately calculate the amount of pay due to them, making the $30m claim quite arbitrary. Worst case scenario, Fortuna must pay the $30m.
As Lindero ramps up production, especially in this higher gold price environment, the combination of San Jose and Lindero will make Fortuna a free cash flow machine (beginning Q2-Q3 of this year), at which point the company can focus on deleveraging and well as engaging is more aggressive exploration programs at all three of its mines, nearby areas, and greenfield exploration. San Jose, as of the most recent resource estimate has proven and probable reserves (2P) of 39m oz. Ag and 257k oz. Au. As well as 15.2m oz. Ag and 112k oz. Au in the Inferred category.
Once commercial production was achieved at San Jose at initial design capacity in 2011 (1ktpd), it was clear, San Jose would be the growth drive for the next several years and that turned out to be the case. Multiple expansions were soon completed, initially in 2013 when it was expanded to from 1.15ktpd to 1.8ktpd and again in April 2014 to 2ktpd followed by a further expansion completed in July 2016 , this time to 3ktpd (capable of 3.2ktpd throughput), making it a sizeable silver operation (>6m oz. p.a.).
READ FULL REPORT: Fortuna Silver Mines: Going for the Gold ...