The silver setup could scarcely look better. We have already seen in the parallel Gold Market update how gold is in position to slingshot vertically higher out of a giant Bowl pattern, having already made new highs last year. While silver's chart does not look as strong as gold's - yet - that is normal at this stage in the cycle.
On silver's latest 13-yeat chart we can see how, after breaking out of its giant base pattern in the middle of last year, it was beaten back by the resistance shown to then successfully test the breakout point, and has already started higher again and this time it should have little trouble driving through this resistance because the dollar is collapsing. Note how strong the volume indicators are on this chart, with the Accumulation line already making new highs.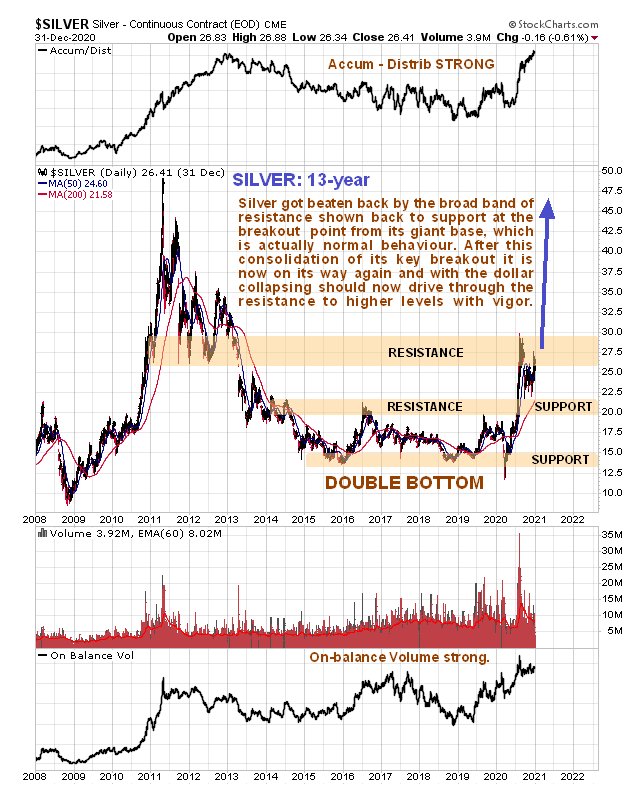 The 1-year chart is most interesting as it shows us in detail all that has happened during what has turned out to be an eventful year for silver. Back last March silver suffered a false breakdown from the giant Double Bottom base pattern shown on the 13-year chart, which was triggered by the general market crash at that time. It then recovered and went on to make a decisive breakout from the base pattern in July which sparked a strong rally. This rally was capped by a quite strong zone of resistance whose origins are visible on the 13-year chart, leading to a normal reaction back to test what had become support at the upper boundary of the giant base pattern, after which it has started higher again with what is believed to be a major new uptrend now gaining traction. With the dollar believed to be heading for freefall for reasons discussed in the Gold Market update, silver looks set to have little trouble driving through the resistance shown and could soon ascend to challenge its 2011 highs surprisingly quickly.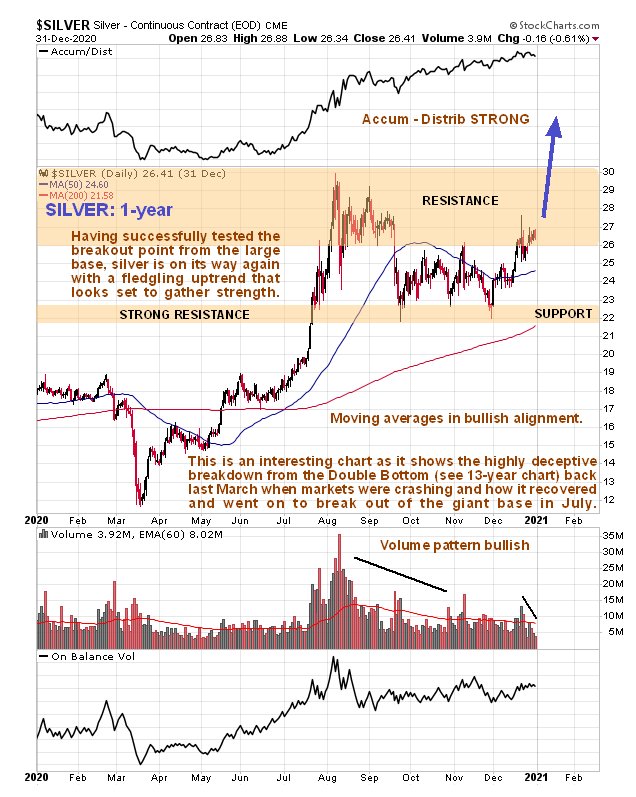 On the 6-month chart we can see recent action in more detail, and in particular how silver looks like it is on the point of breaking out of the small bull Pennant that has formed over the past week or two. Note the bullish volume pattern as this Pennant has formed, how momentum (MACD) is swinging positive and the strongly bullish alignment of price and moving averages.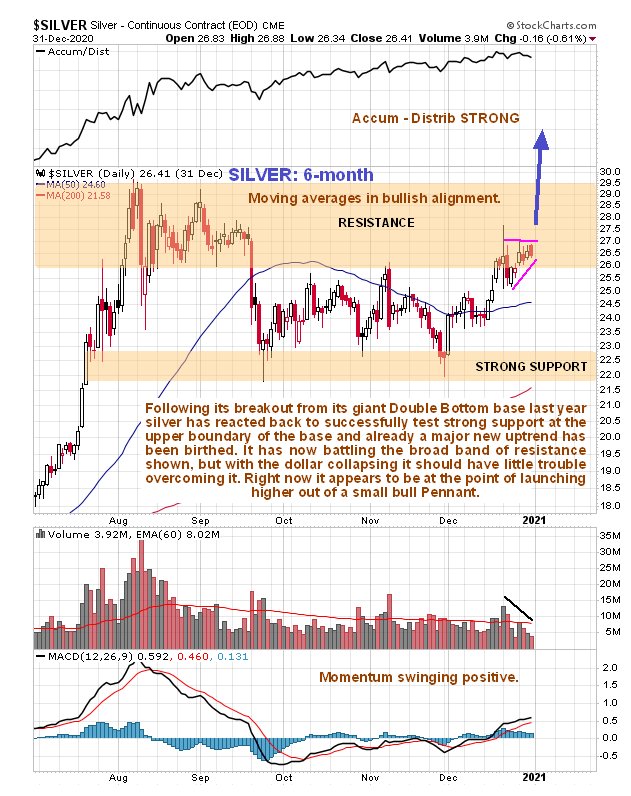 The conclusion is that silver is headed much higher and soon, and so therefore are silver ETFs and most silver mining stocks.
About the author