There is growing evidence that the rapid rise in the silver price is due to physical buying, not paper speculating. We can see this in the falling Commercial net short position trend as the silver price continues to rise. Typically in the past, when the silver price enjoyed a price increase, it occurred as the Commercials increase their net short posting. However, it seems… that this time is indeed different.
In my newest video update, SILVER PRICE SURGE: Physical Buying, Not Paper Speculating, I explain why this present silver bull market is much different than the past.
In the video, I discuss the chart below as to why I believe these two days were used by the Commercials and other large traders to liquidate short positions. There is no coincidence that the huge $4 price correct on Tuesday evening, July 28th, was mostly responsible for the decrease of 14,500 Commercial Net short positions two weeks ago.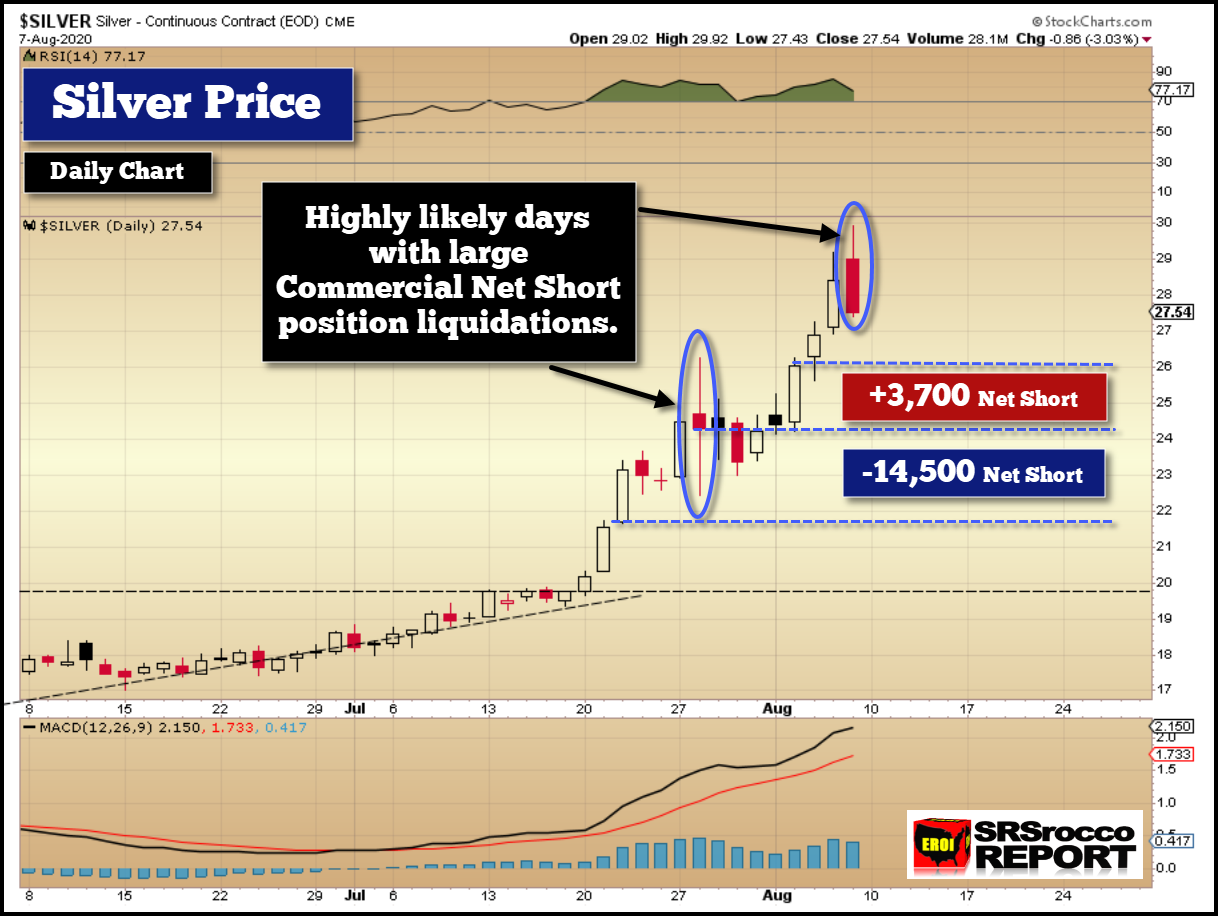 It is going to be interesting to see how silver performs during early Asian trading today and in the U.S. markets tomorrow. While the silver price will need to experience a "Healthy" correction at some point, it seems that it may go higher before reversing.
About the author