AbraSilver announced its best-ever silver intercept at the Oculto deposit on its flagship Diablillos project in Argentina. This mineralization is from the most recent two assays for holes DDH20-026 and DDH20-027 (partial assays were released in the last exploration update). Highlights from these two holes include:
65m @ 150.56 g/t Ag and 1.88 g/t Au (282 g/t AgEq using a 70:1 GSR)

Including 27m @ 207.70 g/t Ag and 4.29 g/t Au (508 g/t AgEq)

Including 14m @ 236 g/t Ag and 6.73 g/t Au (707 g/t AgEq)

103m @ 388.62 g/t Ag and 1.70 g/t Au (507 g/t AgEq)

Including: 22m @ 413.34 g/t Ag and 0.14 g/t Au

Including 17m @ 1,446 g/t Ag and 0.55 g/t Au

6m @ 181.2 g/t Ag and 1.00 g/t Au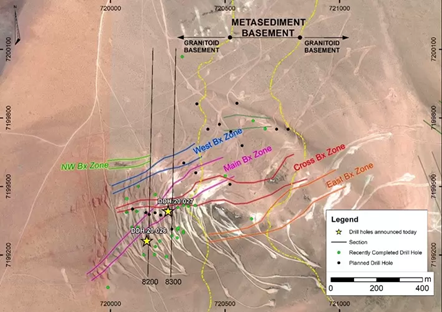 The next potential stock price catalysts include an updated MRE and an updated preliminary economics assessment (PEA) or Pre-Feasibility Study (PFS).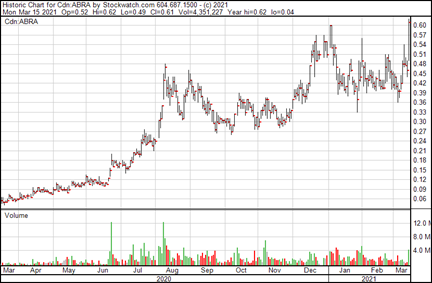 Disclosure: Goldseek employees own shares of AbraSilver.
About the author