The people who are prepared are going to reap rewards such as they have never dreamed. We're going to have the biggest transfer of wealth in history – from the fools – to those who are prepared. – Bob Moriarty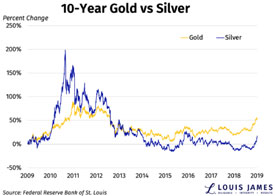 Note the excellent overall performance of silver against gold during the 1970s. Singapore dealers are suddenly reporting that investors are buying more silver than gold. My simple advice to investors in the West is: Join them and buy silver bullion now! – Stewart Thomson, Graceland Updates
Keep it Simple and Straightforward…
This is why you should be leery of adding leverage or margin. Just stick with tubes of physical trade rounds, and/or bars from reputable dealers.
Though platinum is a smaller market, it holds a certain allure. Largely an industrial metal, the questionable supply profile, coming mostly from South Africa, Zimbabwe and Russia, makes it an interesting speculation.
Until a few years ago, this metal (known as "little silver" by early Spanish Conquistadors who tossed it back into a stream to "grow up"), has usually sold for several hundred dollars/ounce more than gold.
Throwing the Bones. In ancient cultures, animal bones were heated and tossed onto a mat, looking for "patterns" to predict the future. Today, Elliott microWavers, Japanese Candlestickers and other precious metals' "bone throwers" seek to divine data from charts and graphs.
It's not easy to "buy the correction." You can either take a position and accept information risk or wait until later and deal with price risk. Stu Thomson nails it when he says,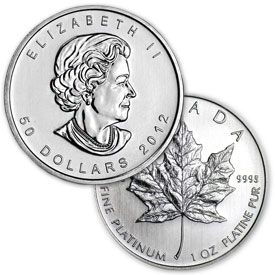 At certain times in history owning money is the best available "investment" idea, because all other investment classes have become so corrupted and distorted that having money is the only sensible choice. We are at such a point today, which means people who are the best informed, choose to place a portion of their wealth into the precious metals. David Morgan
Confusing linear with exponential. Markets spend most of the time trading in a linear, predictable manner – usually in congestion; occasionally in an up or down trend run.
The Gold story, while showing more of the same, is also shifting emphasis. It is making all-time highs in most of the world's major currencies. Central banks bought a record 651 tonnes in 2018 – a 75% increase from the previous year, and the highest level of net purchases since 1971 when President Nixon closed the gold window.
David H. Smith is Senior Analyst for TheMorganReport.com, a regular contributor to  MoneyMetals.com as well as the LODE Cryptographic Silver Monetary System Project. He has investigated precious metals' mines and exploration sites in Argentina, Chile, Peru, Mexico, Bolivia, China, Canada and the U.S. He shares resource sector observations with readers, the media, and North American investment conference attendees.