On Monday, sellers smashed silver spot prices down 3.6% to test the $17.00/oz. level.
The subsequent pullback came as no surprise to our readers. We warned on August 29th, with silver rallying above $18.50/oz, that it "may finally be due for a pause, if not a pullback." We noted that a gauge of weekly upside momentum was "in extremely overextended territory."
Ratio Trade Opportunities in Silver and Platinum
In a healthy bull market for the metals, silver leads on both the upside and the downside – both rallying and declining more sharply than gold.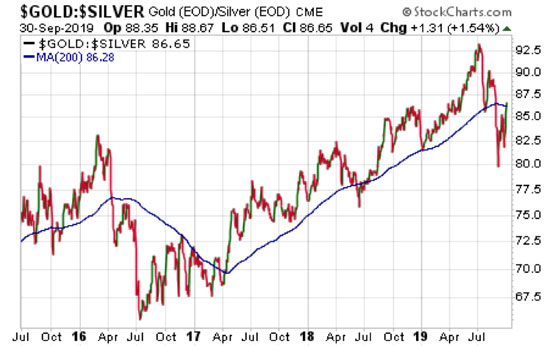 Earlier this year, gold commanded a historically large premium over platinum (1.8:1). Up until the current decade, the norm was for gold to trade at a discount to platinum.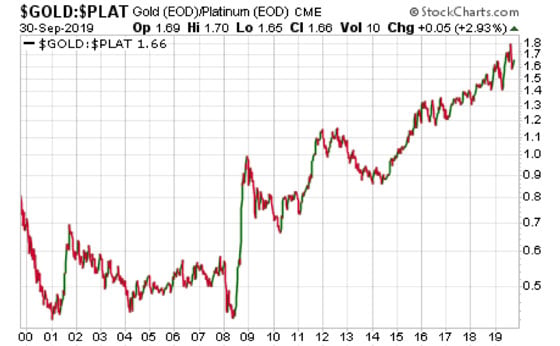 Fundamentally, the platinum market has suffered from softening automotive demand as automakers have favored palladium for use in catalytic converters. Palladium, which historically traded at a discount to platinum, now trades at a premium to both platinum and gold.
Stefan Gleason is President of Money Metals Exchange, a precious metals dealer recently named "Best in the USA" by an independent global ratings group. A graduate of the University of Florida, Gleason is a seasoned business leader, investor, political strategist, and grassroots activist. Gleason has frequently appeared on national television networks such as CNN, FoxNews, and CNBC and in hundreds of publications such as the Wall Street Journal, The Street, and Seeking Alpha