Gold prices have broken out of a massive multi-year consolidation pattern to the upside. That suggests the possibility of a massive multi-year rally ahead!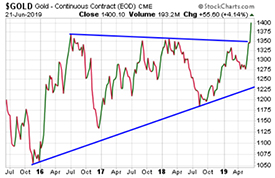 Gold & Silver Price Update: June 21, 2019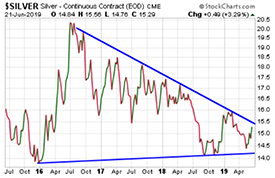 Silver, being a smaller and naturally more volatile market than gold, is supposed to amplify gold's moves on both the upside and downside. So why is silver instead acting like an anemic version of gold?